Sarah & Joe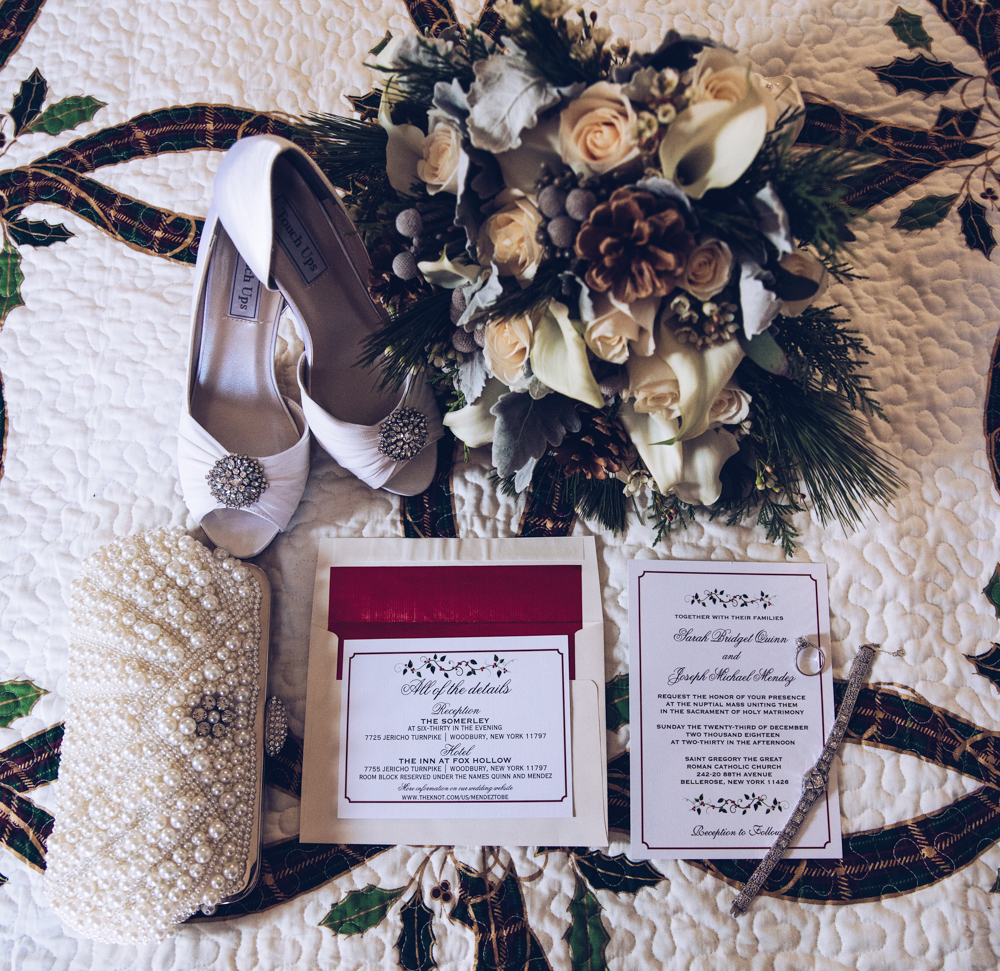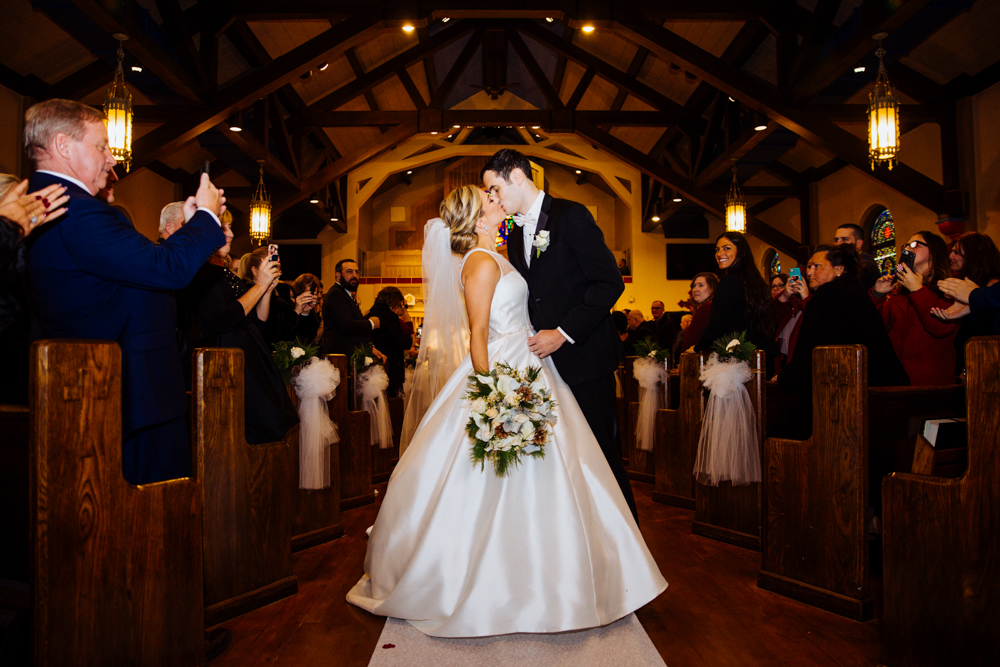 Joe and I met in sophomore year at St. Francis Prep. We started dating and have been together since! We celebrated our 10 year anniversary two months before our wedding.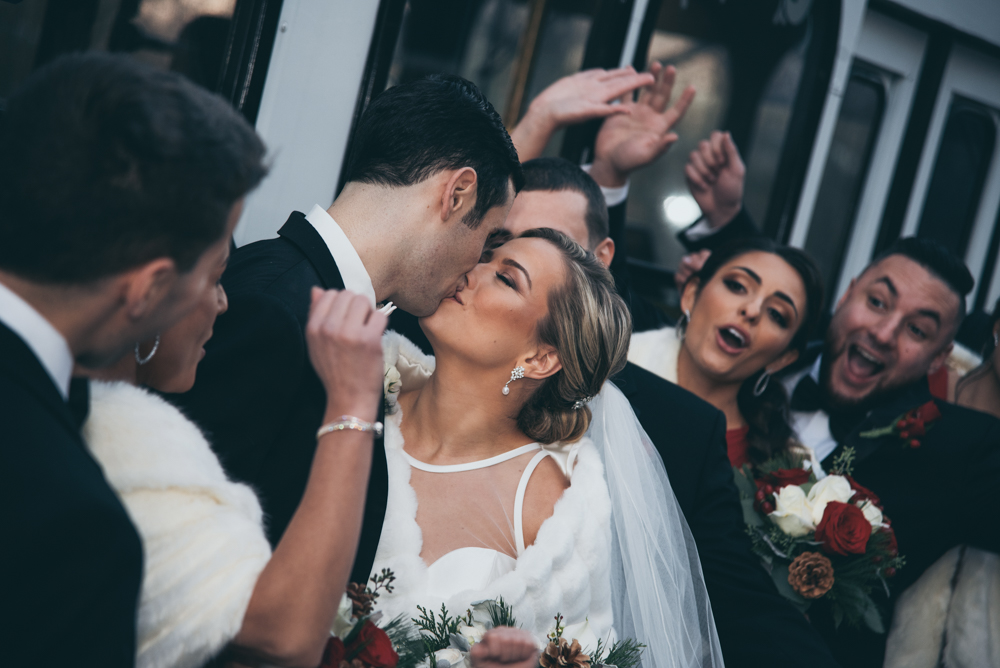 Tell us about the proposal…
Valentine Lake in the Adirondacks is a special place to me. My family and I have spent one week there every summer since I was a little girl. Joe started coming up there with us a few years ago. When I learned about the Hot Air Balloon festival in Queensbury, NY, I instantly became excited because it was so close to the lake. Joe and I stayed at the cabin on Valentine Lake and attended the festival that weekend. We arrived Thursday evening and then on Friday morning (right after his sister and her now-fiancé arrived) Joe asked if I wanted to go out on the lake with him in the rowboat. His sister and her fiancé were on the shore looking for the oars to the canoe. I was too preoccupied to help them find the oars to realize that Joe perfectly aligned our rowboat to the shore and had put our oars inside our boat. Once the oars were inside the boat and he took my hands, I realized what was happening. My highschool sweetheart asked me to marry him in the middle of Valentine Lake. His sister and her fiancé were there to capture this amazing moment!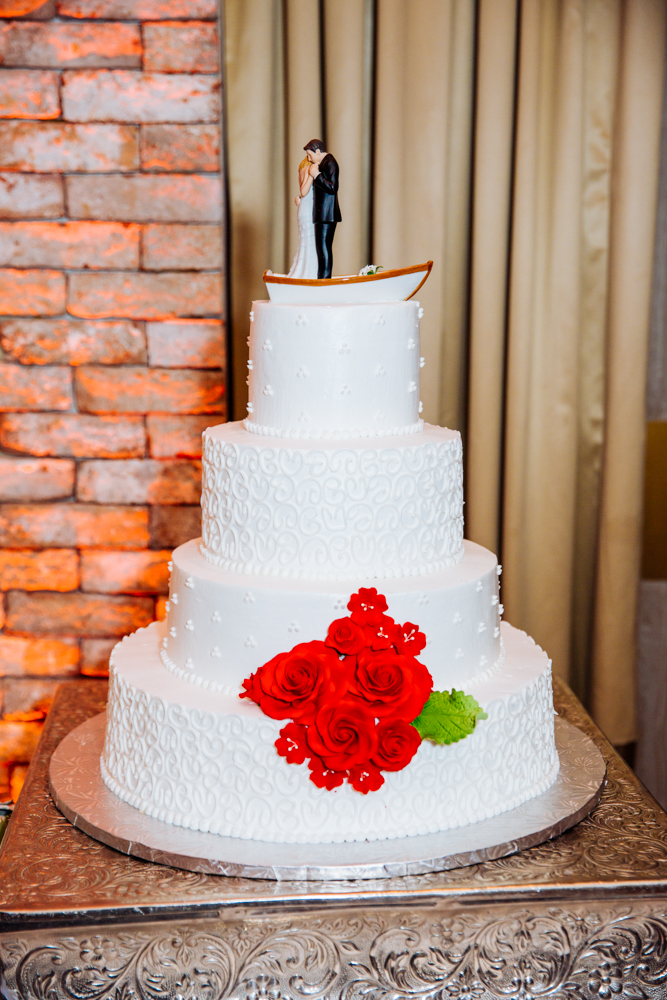 Photography/Videography: Silverfox
Hair: Doosbydee
Makeup: Makeupbyelda
Venue: The Somerley at Fox Hollow
Band: The Sound Chaser Band
Florist: Pedestals
Bridal gown/bridesmaid dresses/tuxes: The Wedding Plaza
Bridal gown designer: Essense of Australia
Transportation: Mark of elegance
Stationary: Zazzle
Any other special details?
Our wedding was two day before Christmas. We really tried to incorporate Christmas in as many details as possible.