Shannon & James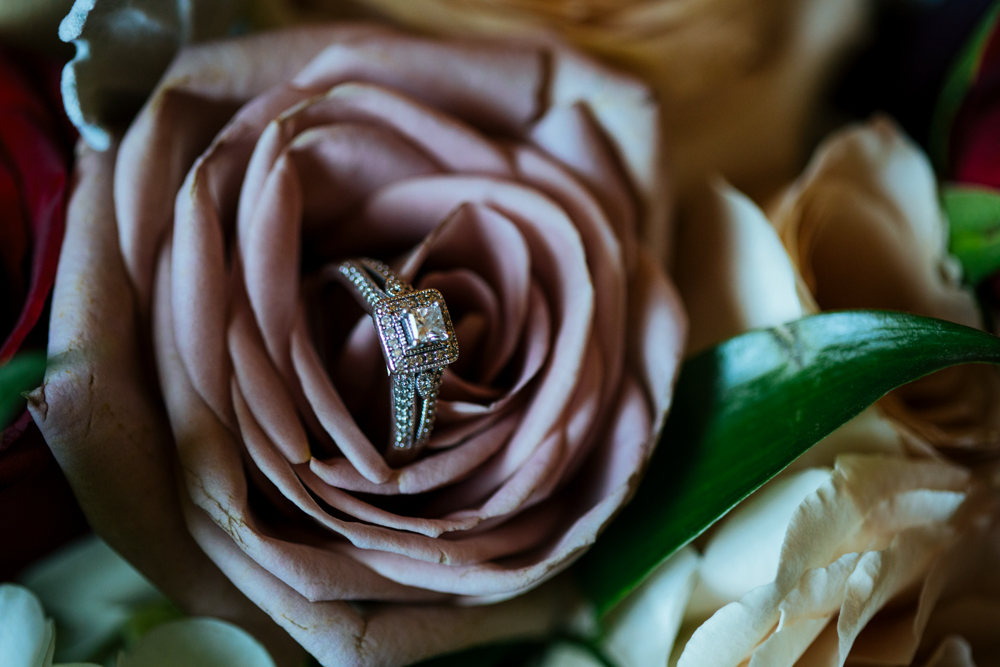 A friend of mine had found James onMySpace and wanted to meet up one day. She didn't want to go alone, so I tagged along. I was immediately drawn to his tattoos and the fact that he was a musician. After meeting, we continued to talk everyday "behind" my friends back .Turns out she wasn't interested anyway! We are actually all friends now. Funny how things work out.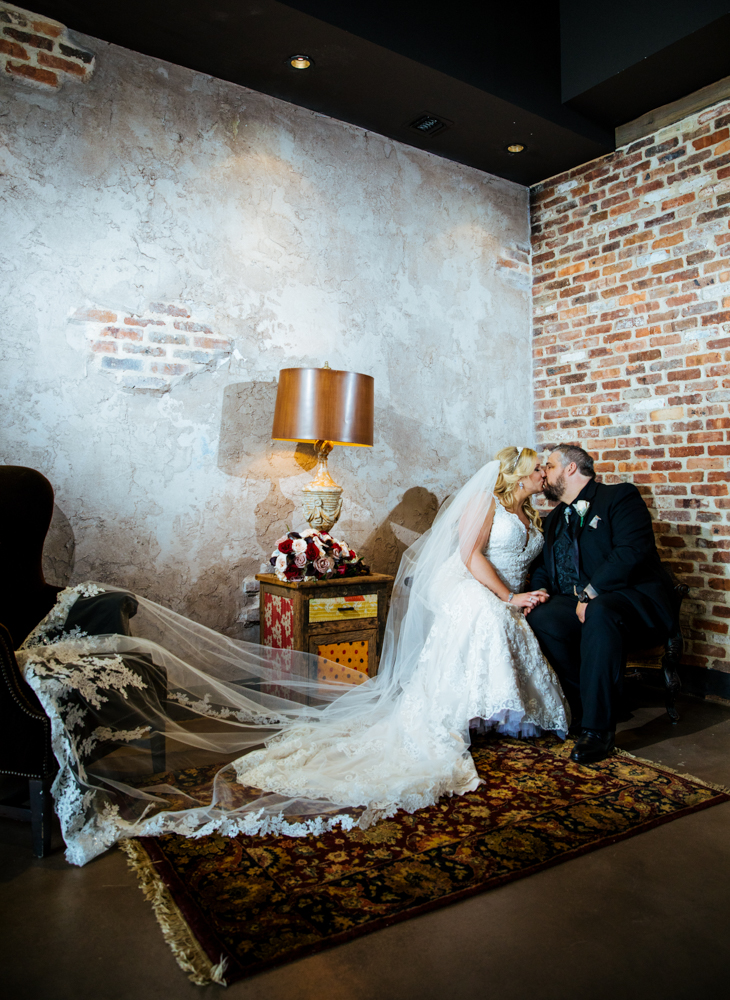 Tell us about the proposal!
We had plans to go to NYC to see Aladdin on Broadway (one of our favorite Disney movies). Thanks to my boss, we sat in balcony level seats with an amazing view of the stage. After the show, James told me that he had made reservations at a restaurant nearby. It wasn't until they walked to the front door that I knew where we were going. (Del Frisco's Double Eagle Steak House, a restaurant we often reference because of the movie, "Law Abiding Citizen)." We walked in and were offered the "best table in the restaurant." The restaurant was starting to close and empty. Our waiter insisted we order desert and would even throw in some extra things by saying it was my birthday. A few minutes later, the restaurant owner came over and placed a bowl down wrapped in a white napkin. As he unwrapped what I thought was some extravagant desert, a silver box appeared and James dropped to one knee. Obviously I said yes! (actually I said "Od Course!...I'd been waiting 8 years). Once I stopped ugly crying, I realized the entire restaurant was watching and cheering.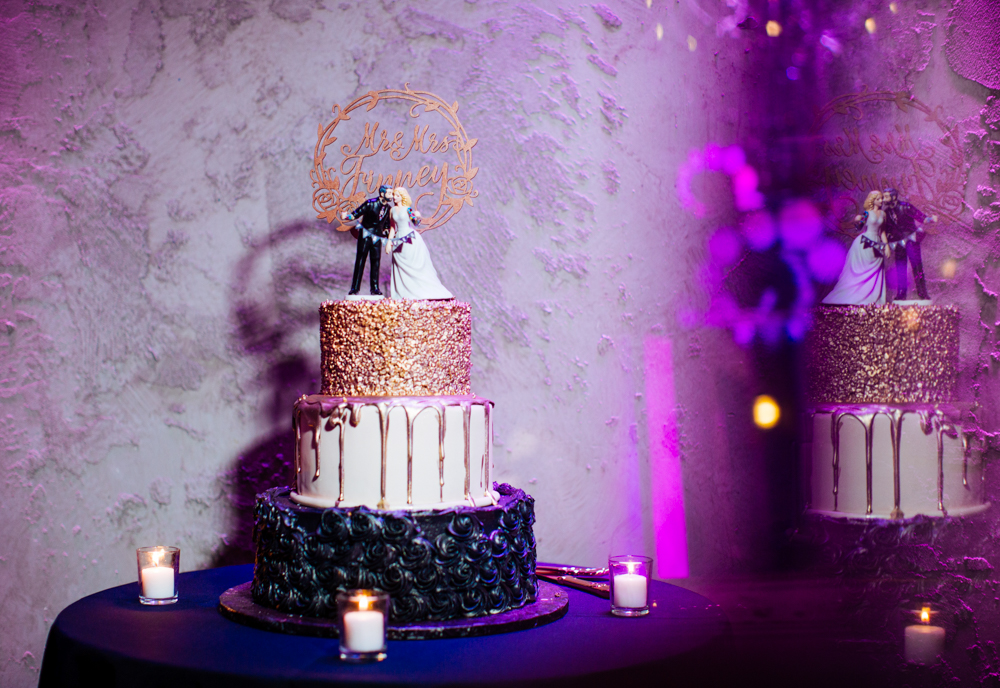 Photo, Video & Entertainment: Silverfox
Photographer: Courtney
PJ: Leah
Flowers: Doris the Florist
MUA: Kate Ford Beauty
Transportation: Allstar Limo
Dress: Essence of Australia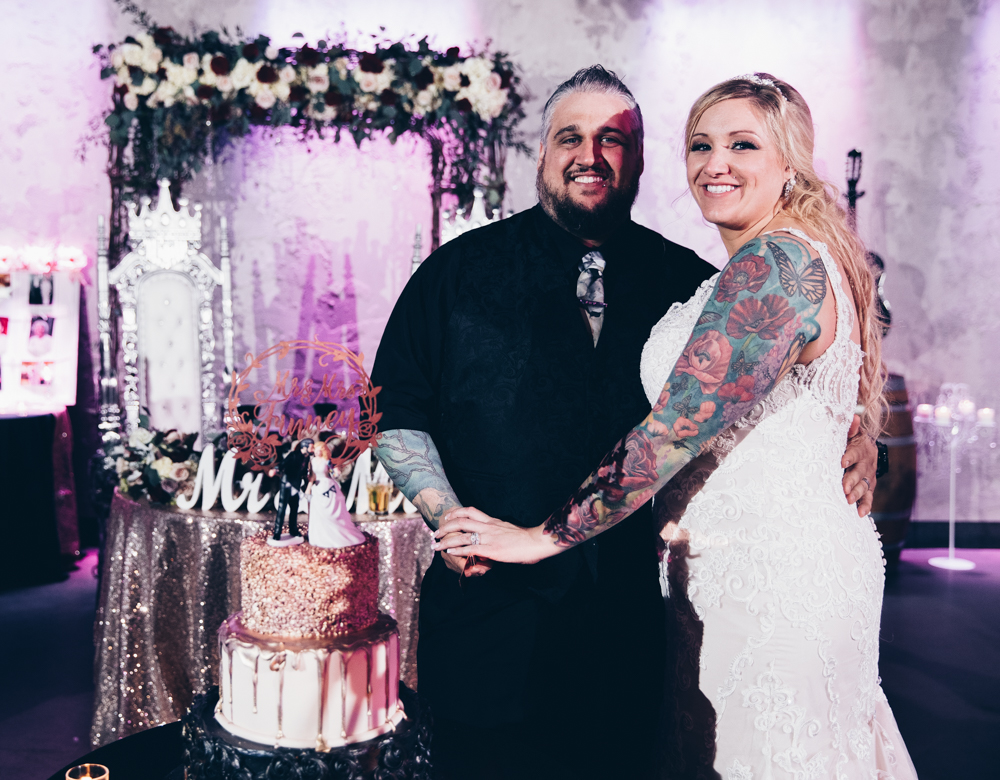 Any other special stories or details?
I planned every detail for our wedding. I made all our centerpieces, card cage, favors, programs, menus, hashtag sign, unplugged sign, welcome to our wedding etc. etc.